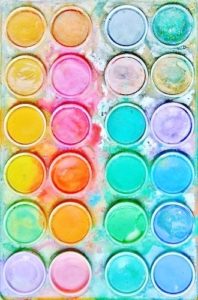 via
The weekend is here! Whatever you have planned, we hope it's fun and full of laughter and love.
Internet faves this week:
Instagram envy: Whitney Blake
12 Mistakes when ordering Starbucks – the lines are already long enough!
The best food truck in every state, did yours make the list?
[new to us] Author alert: Taylor Reid Jenkins – Meli may have read 2 her books while on vacation this past week.
We needed this. A crash course to Pokemon GO, because what the heck is it?!
Style Your Senses Guide to the Nordstrom Anniversary Sale, let's go shopping!
Sea glass and votives are a winning combination.
Who can resist this sleeping baby and puppy duo.