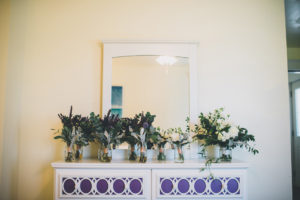 Crafting your wedding budget will at some point feel stressful and overwhelming, but it's one of the first steps that needs to be done when planning your wedding. Whether you're planning an intimate gathering or lavish celebration, you'll need to figure out the following.
Figure out who is contributing to the day – talking money with your parents or future in-laws may not be the most comfortable or or easiest thing to do, but the sooner you get it done, the sooner you can move on to the rest of your planning. Gone are the days where the bride's family foots the majority of the bill. After you figure out who is contributing, discuss with your partner how much the two of you are comfortable putting towards the wedding.
Prioritize spending – what is most important to you and your partner? Is it giving your guests the most epic meal of their life? A live band to keep the party going all night? Make a short list of priorities that are most important to the two of you, this way you know where you want to devote more of your budget as well as time researching and picking out what matters to you. Create a short list on your own and then come together with your partner to see what you both came up – this is a perfect time to compromise and work together on what matters most.
Cost considerations – if your dream is to have a 300-person black tie affair, you're going to have a much higher budget than someone who plans an intimate 50-person backyard barbeque, and there's nothing wrong with either of those routes! Things to consider that will have an impact on your costs: number of guests, food service – are you thinking a 4-course seated dinner or a food truck?, location / season / day of the week – off peak times will enable you to have more negotiating power with vendors.
Do some quick research – are you living in New York but planning a wedding in Maine? Do some research on wedding costs in the location you're getting married, this will better help you be realistic with your numbers.
Real talk with Meli: My fiancé and I did created a list of 'non-negotiables': weekend long celebration, the food, and a live band. This helped us narrow down where we would want to allocate a higher percentage of our budget and what our priorities were.