What makes Maine special (in my opinion- from a girl who has lived here most of her life) are the four seasons we have the luxury of enjoying. Each one brings its own unique adventure, allowing a couple to further personalize their wedding experience.
Winter is for outdoor sports and cozy indoor relaxing.
If you are into skiing, snowshoeing, ice plunging and sitting next to a cozy fire, then winter just might be your thing. A few benefits of having a Maine wedding in the winter would be the cost savings you can reap. Venues often offer winter discounts to fill the space. Places such as York Harbor Inn can be beautiful and extremely charming in wintertime. A winter wonderland barn option includes The Barn at Flanagan Farm.
Celebrate new beginnings in spring.
While spring in Maine isn't one of our most picturesque times of year, it does bring on a feeling of new beginnings and fresh vibes. Trees are budding and crocuses are sprouting. You will likely still want to consider an inside venue for the cooler temperatures. Daylight Savings makes days a bit longer, so a sunset ceremony at 6pm sounds like a romantic idea.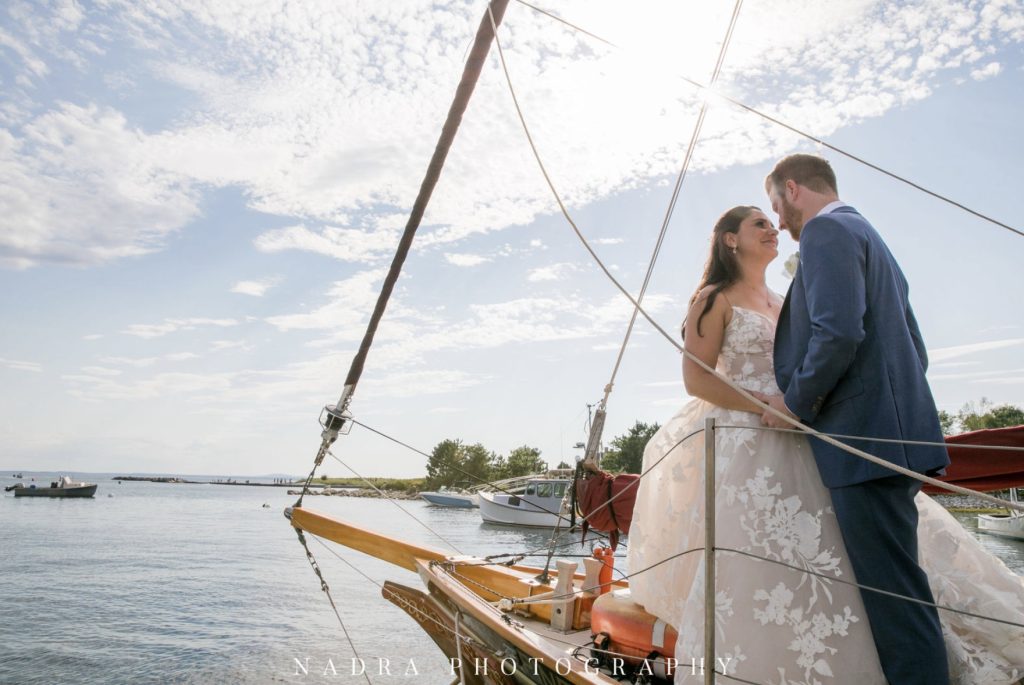 Summer, oh sweet- sweet summer!
This may be the best time of year to get married in Maine. An abundance of fresh fruit consisting of strawberries and blueberries for dessert stations or specialty cocktails. The temperatures can be cooler in June and warmer in August, so you have a wide variety of warmth and sun to choose from. Tented, outside, and family estate weddings are popular, so you have an abundance of places to choose from to get married. One thing to note is that it is also peak wedding season, so you will pay a premium for rentals, photographers, catering companies and other top rated wedding vendors.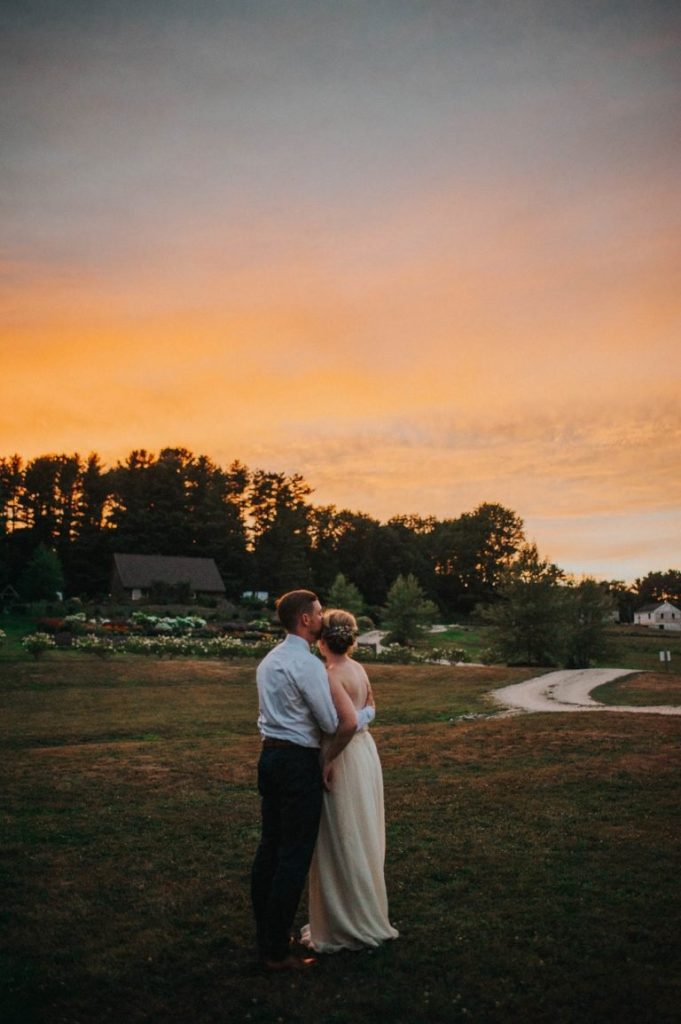 Warm days, crisp evenings, and colorful foliage make Fall special.
Autumn is another popular time of year to get married in Maine. The leaves are colorful, the days are warm and the evenings are perfect for dancing the night away. Decorating with pumpkins and gourds adds natural flare with affordable décor style. Many venues such as Live Well Farm will have group fire pits for guests to enjoy as the festivities continue into evening. September and October have become two of the most popular months to get married in Maine. If you are looking for that fall feel, think about end of October or the beginning of November if you have some flexibility in your wedding date, as availability of venues and vendors open up.
What's your favorite?
So you tell us, what time of year are you thinking about? We can help answer any questions and recommend the perfect venue and vendors based on your favorite season!