There are ideas and wedding design galore on Instagram and social media. Image after image to help you visualize your wedding's full design potential. It's fun to think about all the possibilities! But where is your energy best spent? From Maine and beyond, we have had the pleasure of seeing wedding industry designers create the most elaborate and eye appealing designs.
What if your tastes are just as sophisticated, but not as over-the-top as some of what you are seeing examples of in your news feeds? I get it, it can be overwhelming. To make the most impact in your design layout, we suggest the following to get the most bang for your buck.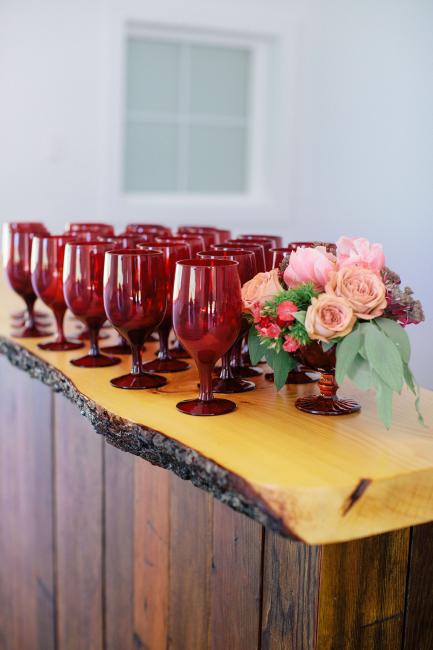 Upgrade Your Bar
Many catering and bar services require you to rent the glassware, dishes, and other equipment that they will be serving from. Many will suggest an 8-foot table with linen for the front bar, and 1-2 more tables for the back bar where they will store glassware and bottles. This is a visual area worth spending some money on and thinking about. Guests will see this (often) and the appearance and presentation can really elevate your design. One of our favorite rental companies for this is Peak Event Services in Massachusetts.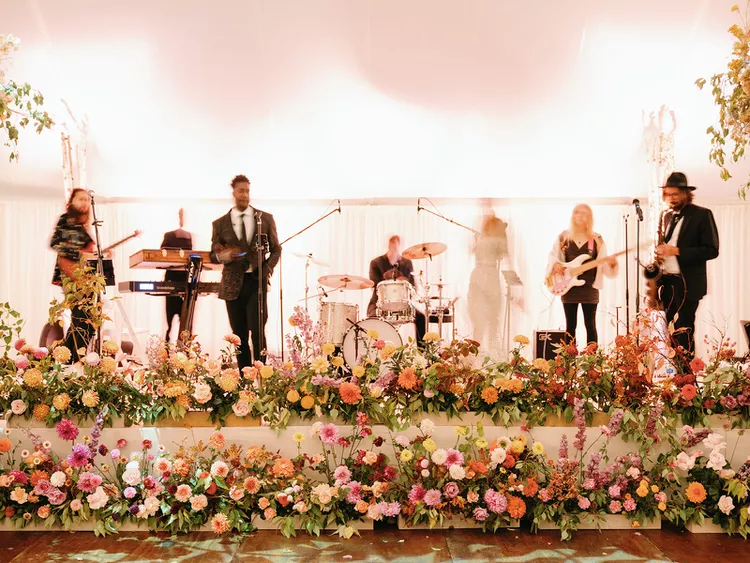 Stage Presence
The second busiest spot of the celebration will be your dance floor. Don't forget about stage presence. Even if you do not plan a floral budget for this specific area, think about how you can repurpose your ceremony floral pieces here. #Designer made this stage look like an all-night party! More inspiration can be found here from good ol' Martha Stewart!
Make an Entrance
Let's face it, not all entrances are created equal. If you are hosting your reception in a tent, think about wrapping the poles, and "hiding" the safety straps. A beautiful entrance will be sure to set the tone! One of our favorite companies to work with to help create a great entrance "look" is Flora Fauna, located right here in Maine.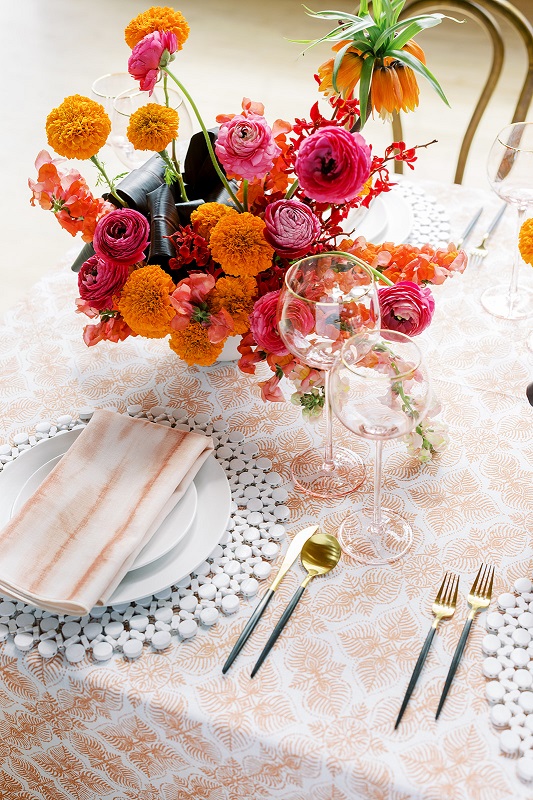 Personality in Your Table Linens
If you do not rent specialty tables, you want to cover them with a linen. Your rental company might ask, white, beige or something colored? This is where you can really get creative. Add some texture through the linen textiles you choose. Have fun with it! If this scares you, just do something a little spicier with your cocktail tables. A tablescape doesn't have to be super-expensive when you begin by making a table look a little extra with a great table linen. Tables, for cocktail hour, dinner, or just utilitarian uses like the bar, presents, and guestbook, make a great first impression and showcase your personality. You can use an online company such as BBJ Latavola Specialty Linens who will ship them right to you, and you can FedEx them back after the event.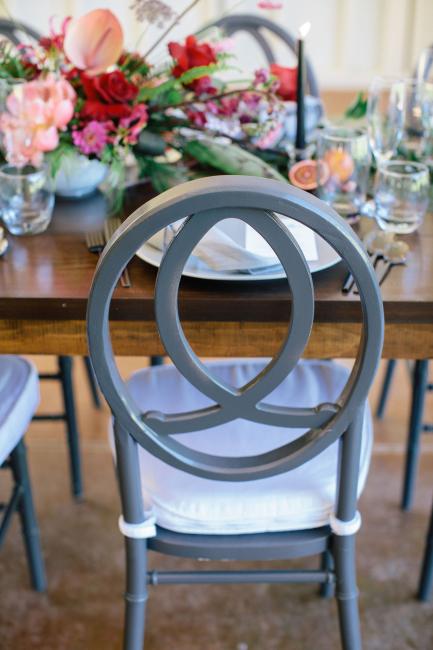 Chairs
Changing out white plastic chairs with something a little more chic will make a huge difference in your design. Chivari chairs are classic where a more modern chair screams "Queen". Another local Maine rental company who can help with that is Wallace Events. They offer easy and professional rental needs.
Purple Orchid Brings Your Design Ideas to Life
Wedding design involves choosing a cohesive and personalized vision for your wedding. It's the look and feel, the vibe, of your event so it's worth spending some time and thought on. Beyond themes, colors, and decorations, wedding design involves putting together all the vendors and elements necessary to make your wedding theme work.
We hope you will CONTACT US to discuss your design ideas for your wedding!