In the early stages of wedding planning, one big question that needs to be answered is where to get married. As planning moves forward, there will be lots to consider in terms of specific venues and towns, but first things first, we recommend narrowing down on a state first.
As a wedding planner who has travelled and lived all over the United States, I can't recommend Maine for a wedding destination enough – and we're only a little biased towards our home state! After seeing dozens of Maine venues each season and working with a huge variety of clients who have consciously chosen to get married in the Pine Tree State, we are prepared to make the case as to why Maine is the place for you.
Here are our top reasons why Maine is the place for your wedding:
Accessibility
Despite the old notion that Maine is difficult to get to, we beg to differ. Portland International Jetport has flights from almost all major cities in the United States and is a small, organized and easy airport. Seriously, you can get off the plane and into an Uber in under ten minutes. Logan International Airport in Boston is also an easy option, with plenty of buses into Portland. Both airports have easy options for rental cars, which can get you anywhere in the state.
Rich Natural Beauty
Maine has so much to offer when it comes to natural resources. This gives you so many options when thinking about where you want to get married. There are gorgeous lakes, ocean views, islands, mountains and rivers. Plus, many areas have the unique combination of coastal views and mountains or lakes. The rich natural beauty of Maine is breathtaking and makes a perfect backdrop for your wedding.
Laid Back Vibe
While there are many gorgeous venues in Maine, the vast majority of them are not stuffy. People in Maine tend to have fun, relaxed attitudes and that carries over to the wedding industry in this state as well. If you are looking for a beautiful, but not a dull, stuffy wedding, Maine is the place for you!
Foodie Community
If you have been looking into Maine events, you have probably seen news about Portland being a mecca for restaurants, bakeries and breweries. This restaurant scene makes for a super fun weekend for people who are visiting, but it also aids caterers and other food providers for weddings. Many caterers have experience in some of the top restaurants and work closely with this community.
Can you tell we love Maine? We could go on and on about this state and why we think it is such a wonderful place to get married. If you are still thinking things over, shoot us an email and we would love to provide you a list of our favorite spots in Maine!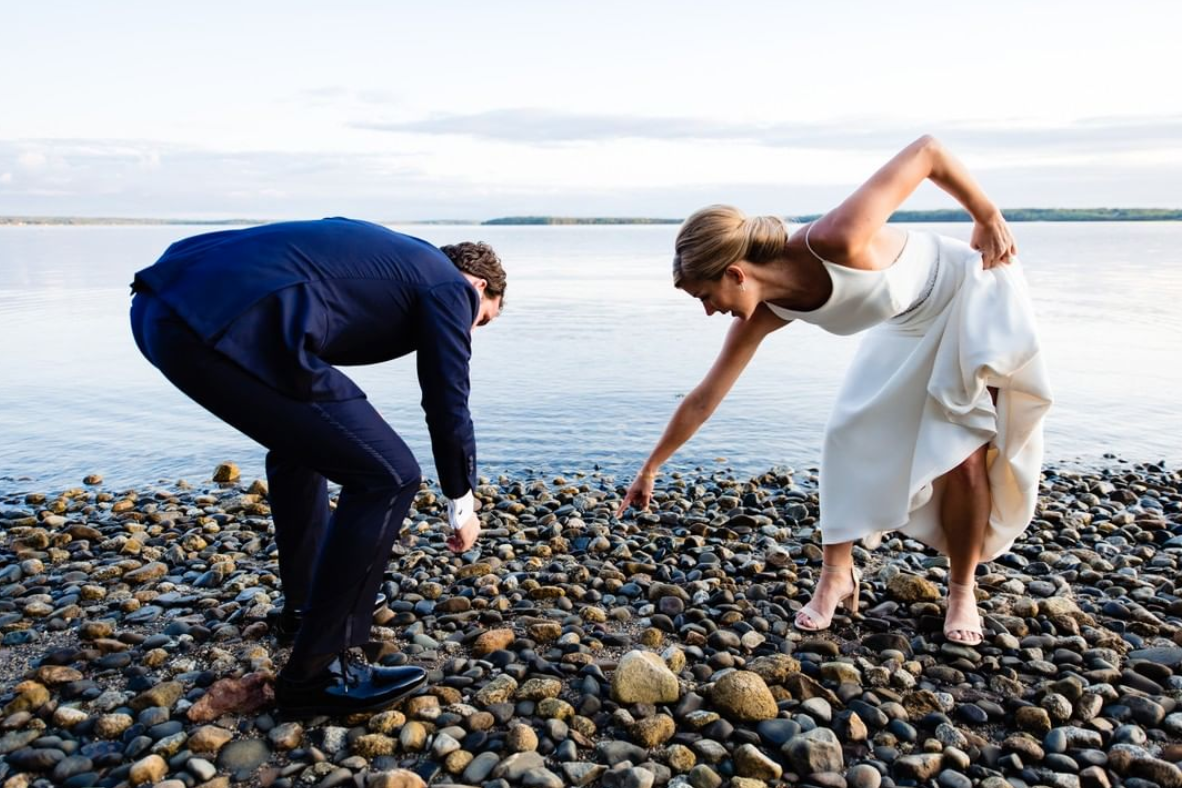 Stop searching for a state to get married in and start searching for sea glass! Photo by Bethany & Dan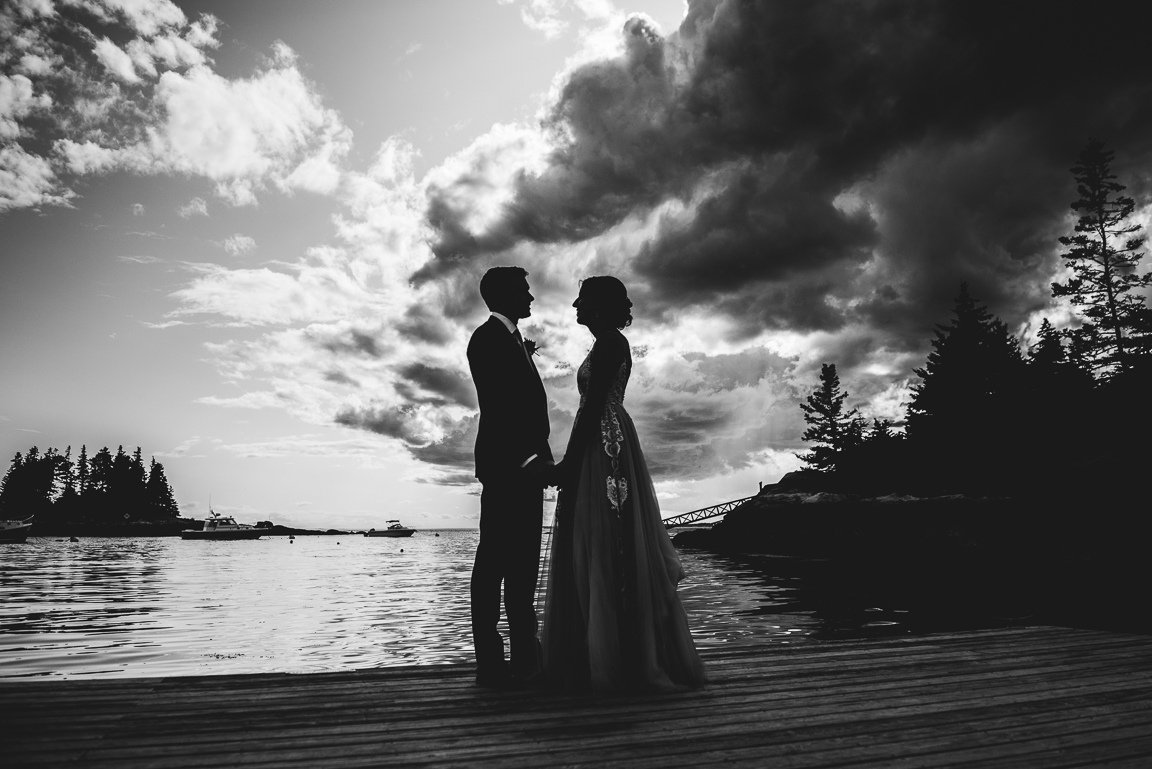 Have you ever seen a spot so gorgeous? Photo by Brendan Bullock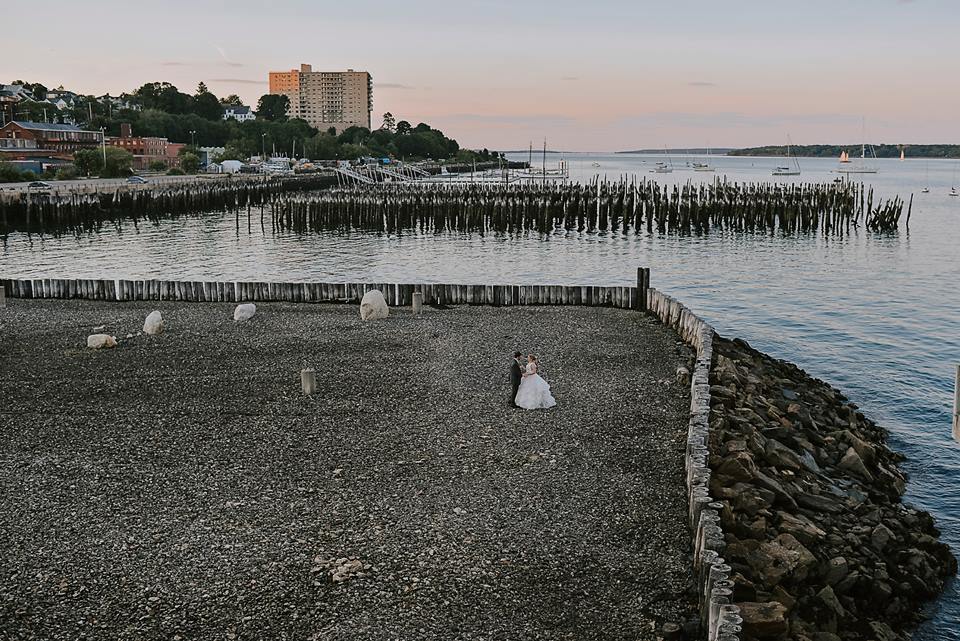 Cityscape & ocean all at the time same. Photo by Closer North