Fall Wedding – It's been a crazy month. We're right there with you all – working from home is hard, being cooped up with the family has its difficult moments, and the uncertainty can be anxiety-producing. But, if there is one thing keeping us sane during all of this, it's that we are in a business that revolves around love and celebration, and that has made us sure that love does conquer all and that we will all find ways to celebrate now and after this is all over.
At the Purple Orchid, we are always fans of vibrant, fun wedding schemes but more than ever, we are so excited to reminisce on Julia and Josh's colorful and fun wedding this past October. The vivacious couple tied the knot at The Holiday House Inn in Scarborough, Maine. They added to the natural beauty of the space with gorgeous tangerine, pink, and red flowers designed by the amazing Lani Toscano. These weren't just any flowers though – we're talking fully decked-out archways, overflowing (in the best way) centerpieces, and a full-on ceiling of flowers over the dance floor.
True to their fun spirit, Julia and Josh took pretty legendary first-look photos. Their photographer, Adri Marling, captured their love around some of their favorite spots in Portland (spoiler alert: they even ran into an adorable dog), in front of a wall of buoys, and at one of their favorite seafood spots.
Just looking at these photos brings us joy, and we hope they will bring joy to you too!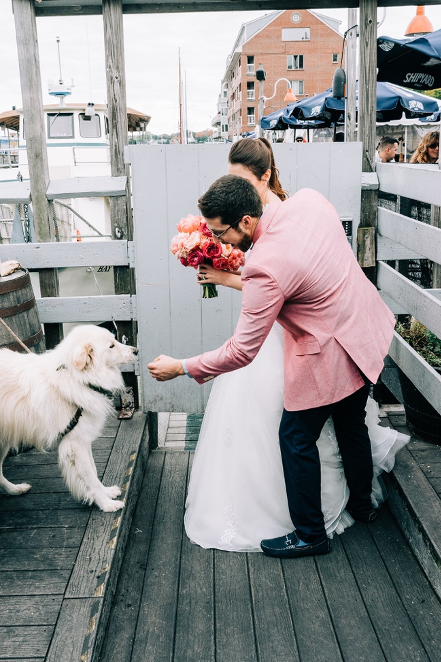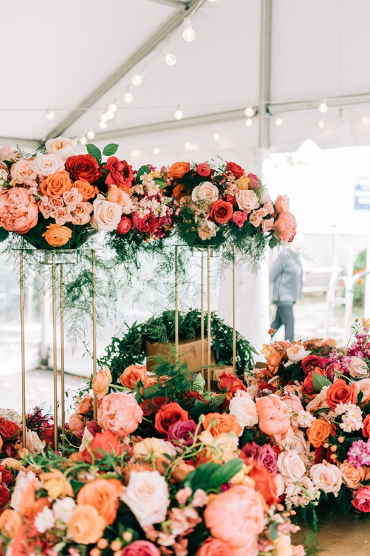 Thanks to the amazing team who came together to make this day possible!
VENDORS:
Planner: Purple Orchid Weddings + Events
Venue: Holiday House Inn
Photographer: Adri Marling
Florist: Lani Toscano
Caterer: 111 Maine
DJ: The Music Man