Between its high seas and pine tree forests, quaint fishing villages and trendy cities, it's no secret that Maine is the best state to get married in.
Whether you're a year round resident or familiar with visiting for special occasions, you'll want to know how to get married in Maine. We've got you covered!
How to Obtain a Marriage License in Maine?
Marriage licenses are issued at the town or city level. Regardless of which Maine town you choose to get married in, the process for obtaining a marriage license is the same.
You and your significant other will need to apply at the town office where at least one of you is a resident.
Tip: Check your town's website for information.
If both of you are residents of Maine, you should both apply at the town office where at least one of you is a resident. If you are both residents of different Maine towns, you both may apply in one town or the other- you don't need to apply separately in different towns!

If one of you is from out of state, then both of you should apply in the town where one holds residency.

If neither of you is a resident of Maine, then you both can apply at any Maine office. It doesn't need to be the town where you're getting married in!
What are the Requirements to Get a Marriage License in Maine?
To be over 18 years old (written parental consent if under 18 years old, and written parental consent and written consent of a judge if under 16 years old

A photo ID or driver's license

If this is not you or your significant other's first marriage: a certified copy (raised seal) of the divorse from or death certificate of the last spouse

No blood is required
What Does a Marriage License Cost?
The filing fee costs $40 and must be paid in cash, not via a credit or debit card.
How Does it Take to Get a Marriage License in Maine?
Your marriage license can be issued the same day as you complete the application, but this depends on the municipal office you visit!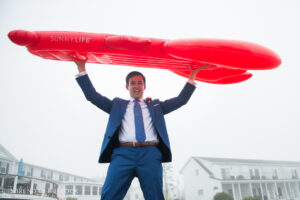 Can You Apply for a Marriage License Online?
You and your significant other must physically go to your town clerk's office to obtain a marriage certificate.
Is There a Waiting Period to Get Married in Maine?
There is no longer a waiting period after the issue of a Maine marriage certificate, however, your license is only valid for 90 days.
Tip: Save the date for your marriage ceremony before the 90 day window ends!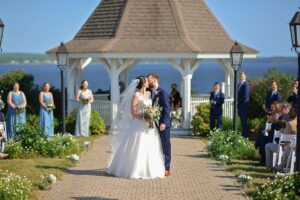 Who Can Marry You in Maine?
Ordained ministers of the gospel

A person licensed to preach by an association of ministers, religious seminary or ecclesiastial body

Judges or justices (residents of Maine only)

Lawyers admitted to the Maine Bar (residents of Maine only)
Maine Notaries: search for maine notaries by location