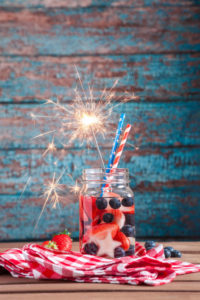 via
Happy Fourth of July weekend! Who else cannot believe it is already July?! Summer is flying. We'll be kicking off the weekend with Julie & Matt's wedding today at Wolfe's Neck Farm and then spending the rest of the weekend enjoying our friends and families celebrating America's birthday. We hope you have a happy, healthy, and safe 4th with your loved ones.
links we're loving this week, 4th of July edition:
The Best 4th of July Fireworks, you'll have to see to believe.
American Pie Flag, festive and delicious.
How fun is this kids fireworks craft?
Free printables to jazz up your party or house.
Tees perfect for the occasion.
Who can resist Dogs Dressed for the Fourth of July?!