Maine has 3,478 miles of coastline with 3,166 off-shore islands <– the only two states the beat us out in coastline are Florida and Louisiana, that's pretty impressive. There's just something about the ocean that's so magical, a view that never gets old. Let's visit some coastal wedding venues that provide the quintessential Maine backdrop.
Samoset Resort
From their site: "Nestled on 230 oceanfront acres overlooking Penobscot Bay, the Samoset Resort offers a timeless setting for romantic Maine weddings."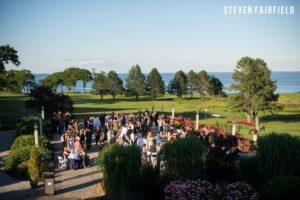 photo cred: Steven Fairfield / see more of Lindsay & Kevin's wedding!
French's Point
From their site: "Set on a peninsula overlooking the Penobscot Bay in Maine, French's Point offers two year-round, oceanfront vacation rental homes available for weddings and milestone celebrations with beautifully landscaped grounds, a variety of gorgeous event spaces, and an incredible array of amenities affording our guests an unequivocal value with uncompromised privacy, in an unparalleled setting."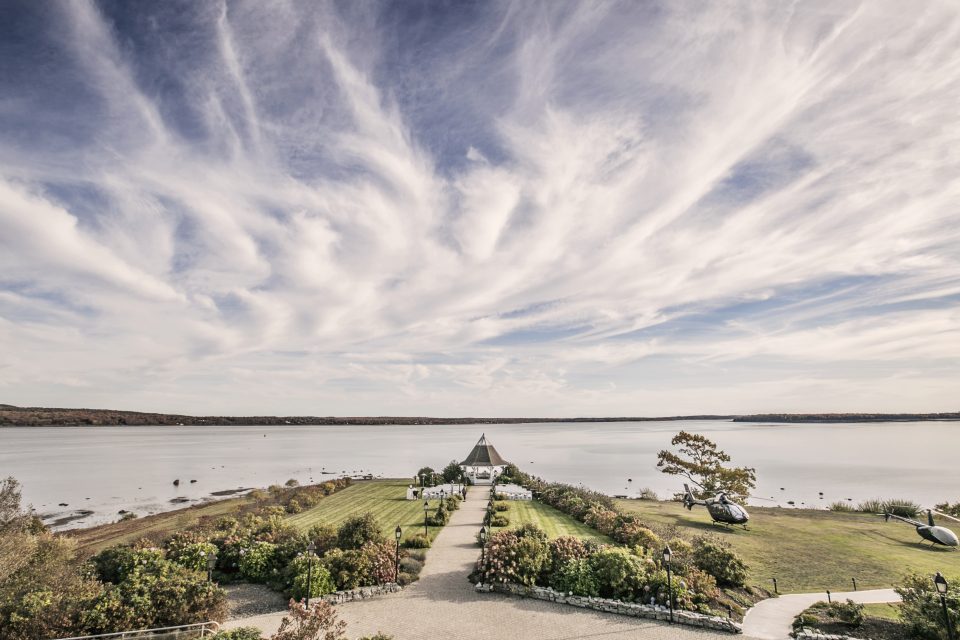 photo cred: Chris Bennett Photography / see more of Natayla & Christian's day!
Inn at Ocean's Edge
From their site: "The Inn's 15 acres of gardens, rolling lawns and woods, our unique infinity swimming pool, and dramatic ocean views, all come together to treat you and your wedding guests to a true Maine wedding."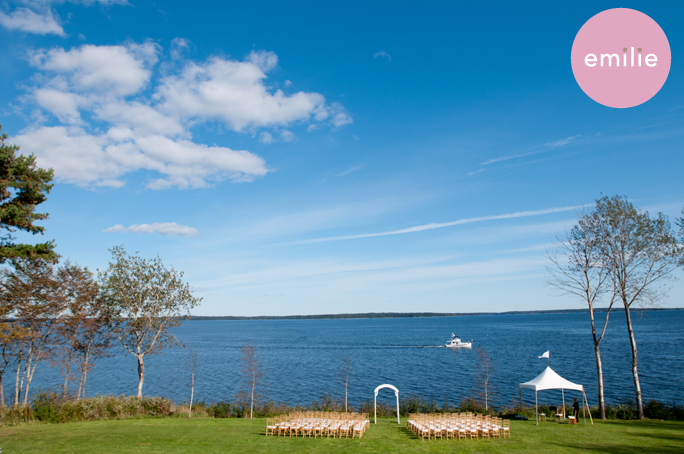 photo cred: emilieinc.com
Cliff House
From their site: "Offering panoramic ocean views, exceptional culinary selections, and more, Cliff House resort is an unrivaled setting for New England weddings. Inspiring indoor and outdoor venues—each of which feature remarkable sightlines of the southern coast of Maine—present a picturesque backdrop for luxurious & unforgettable receptions alike"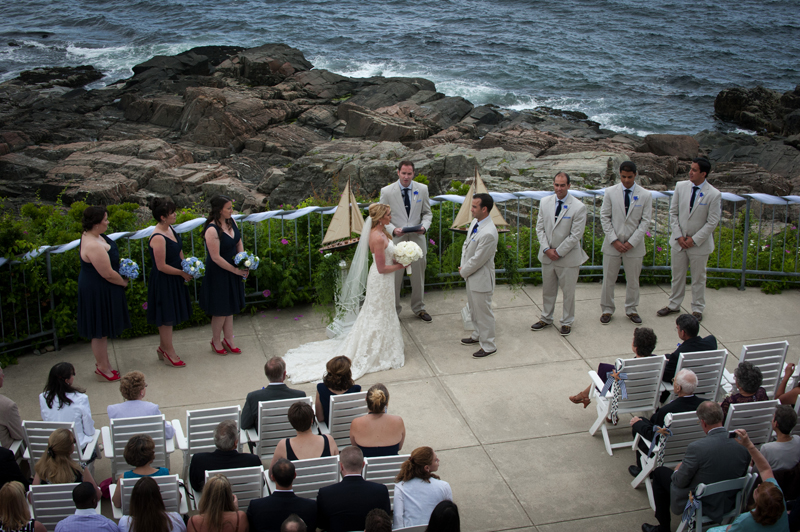 photo cred: Kim Chapman Photography